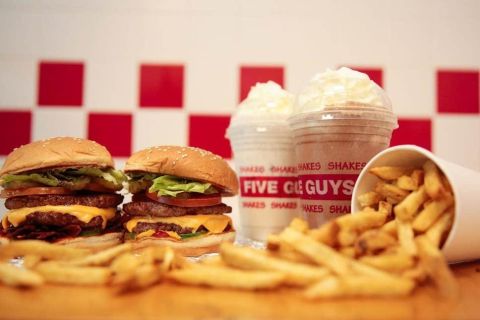 Five Guys secures former Byron sites
US better burger brand Five Guys has further strengthened its 2020 openings pipeline by securing two former Byron sites. The company, which will open its 100th site at the former Coppa Club in St Paul's, has secured the unit originally taken by Byron at the Saw Close scheme in Bath.
Five Guys has also secured the former Byron unit in Fulham Broadway. Both sites are expected to be part of the ten openings Five Guys has initially earmarked for next year, with Swindon Designer Outlet and London's Baker Street already lined up. Five Guys will have opened 14 sites in total in 2019 by the end of the year, while the St Paul's site will see the company trial a breakfast offer in the UK four years after its first attempt.
AG&G acted on the Bath and Fulham Broadway deals.