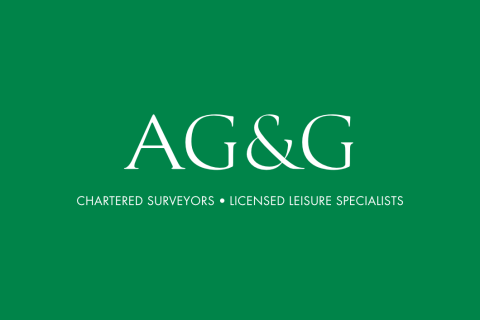 Covid-19 - impact on pubs, bars and restaurants by Michael Penfold
1) Current situation 
The Covid-19 crisis and the resultant government enforced closure of pubs, bars and restaurants has created a situation that most companies and people within the sector would have been unable to imagine at the start of 2020. 
Trading income has ground to a halt, save for some takeaway/mini market style business at a handful of sites, as a result of the closure of venues with many businesses simply unable to cover ongoing costs including rent, service charge etc. 
Small to medium managed leasehold pub / bar groups where site rateable values are over the threshold for the receipt of grant monies, have been hit particularly hard due to a combination of substantial rental commitments and limited cash reserves, along with some being over leveraged in terms of finance from banks etc.  
This has already resulted in the Restaurant Group placing the 12 strong Food & Fuel (acquired in 2018 for c£15m) into administration. Interesting to note the administrators claim to have received at least three bids per site with the majority of the venues now under offer, albeit for a fraction of the price paid by the Restaurant Group in 2018.  
It is apparent that some operators with access to cash / funding believe this is a good opportunity to hunt for sites with many tenants on the brink of collapse and freeholders increasingly nervous following widespread non-payment of rent in March. The next quarter date in June is likely to have the same outcome. This leaves landlords unlikely to receive rent for at least six months.
The government have introduced the Coronavirus Job Retention Scheme (CJRS) to help businesses avoid making employees redundant. As you will be aware, the scheme provides a temporary lifeboat for many businesses and employees to survive the crisis. However, it is unclear whether this will be sufficient for long-term survival, despite already having been extended by one month. Although the CJRS website has been up and running since Monday this week, with a stated six day turnaround for receipt of funds, any slippage beyond the April payroll date and many companies will struggle to fund furloughed salary payments due to employees as a result of the lack of cashflow in the sector.
The government have also issued a three month forfeiture moratorium whereby businesses will essentially be able to pay no rent for the next three months without forfeiting their leases. A number of landlords have subsequently initiated winding up proceedings on the tenant companies in an attempt to place pressure on tenants to pay rent and are using up deposit payments. But this method has also now been halted by government intervention.
Some operators have now received the government grant where they qualify on Rateable Value grounds (businesses within the retail, hospitality and leisure sector with a rateable value of less than £51,000 will be eligible for a cash grants of £10,000 or £25,000 per property) and therefore, particularly for individual tenants, the recipients may be better placed to make at least a contribution to rent.
The initiatives introduced by the government to date have avoided the mass collapse of many businesses within the sector. However, this may prove to be a temporary reprieve without further measures introduced by government. The "National Time Out" lobby group, calling for a nine month freeze on rental payments, dovetailed with landlords receiving a similar length interest payment moratorium with their lenders, is gathering momentum and has been presented to government. Landlords including Soho Estates have joined forces with operators to call for a freeze on payments to banks. It is anticipated that the government will need to extend existing initiatives or introduce further measures in order to save businesses in the long-term. 
In terms of the restaurant sector, many of the same issues apply as per above. The likes of Byron, Carluccio's and Gourmet Burger Kitchen have undergone CVAs in recent years, however, they were struggling  going into the crisis, already one is in administration with the other two having appointed advisors with insolvency procedure skills, most likely a precursor to more formal actions. Unfortunately it is expected that many more leasehold restauranteurs (not asset rich) will follow a similar path in the coming weeks and months. 
2) Landlord & Tenant  
The relationship between landlord and tenant is more important than ever as both sides look to survive this crisis. Tenants are seeking rent suspension / deferment, with some proposing an extension in the lease term to eventually cover the shortfall in rent accrued over the coming months. Landlords have been criticised in some quarters for being inflexible, however, it is important to note that they have their own costs and obligations to meet. 
Some landlords (Shaftesbury, Capco etc) have offered tenants a three month rent suspension whilst others, at the opposite end of the spectrum, have commenced winding up proceedings. It remains to be seen whether those commencing winding up proceedings would, after a void period be able to relet properties at the same rents they were collecting prior to March 2020 so this could prove a risky strategy in the long-term. 
It is anticipated that many tenants will attempt to restructure leases in the coming months as operators look to get back on their feet and adjust to changes in consumer habits. Whether landlords will entertain such proposals remains to be seen. 
Turnover rents may become more prevalent in new leases and 'pandemic' break clauses could become widespread to protect tenants against future outbreaks. Upward and downward rent review clauses will almost certainly be more common in future to protect tenants against continually escalating rents.   
3) Consumer trends & the future 
When operations in the sector can reopen, In the short to medium term, Covid-19 is likely to change the way that people interact, socialise and live their daily lives. The threat of future pandemics will also surely have an impact upon the way we live. Nevertheless, we are adaptable as humans and once this uncertainty starts to subside we can begin to think about the future with many people keen to resume normal life which includes visiting their favourite pubs and restaurants.  
Various operators have adapted to the current situation including Cote with their Cote at Home food delivery service. Patty & Bun have partnered with their supplier (Hammersmith butcher HG Walter) to make available a DIY burger kit delivered contact-free to your door. Forest Road Brewing Co and Camerons Brewery have collaborated to produce Stay Home Lager with £1 for every bottle sold donated to the NHS. More initiatives are coming on stream all the time. 
China and a number of other countries have started to lift restrictions and the wearing of face masks is now a common feature with restaurants and shops taking the temperature of customers seeking to enter venues. Spain and Italy have begun to reopen some essential businesses but it remains unclear when bars and restaurants will reopen. France has announced a program for ending lockdown with bars and restaurants reopening towards the end of the timeline.  
Czech Republic have announced that beer gardens will be permitted to reopen before all pubs / bars. If the UK follows suit then perhaps an opportunity will present for pub operators with beer gardens to recoup some of the losses incurred during this period over the remaining summer months. 
It seems likely that some form of social distancing will be required as pubs, bars and restaurants reopen. This could be in the shape of a reduced capacity limit and potentially reduced opening hours. It remains to be seen whether this will be viable for many operators with contractual rents based upon previous capacity / trade levels and licensed opening hours. One must also question the appeal of visiting such venues when unable to socialise in a form we are used to. This relates to the earlier point on lease restructuring. 
The eventual restart of pubs, bars and restaurants will present fresh challenges for many operators with suppliers including microbrewers likely to require payment upon delivery to alleviate their own cash flow issues. This will be in contrast to previous credit terms whereby the sale of product was frequently possible before payment to the supplier was due.
The elderly and those classified as vulnerable will face a longer period of lockdown. Consequently, it is likely that many older people will be reluctant to visit pubs and restaurants in the short to medium term. This will impact upon venues with a style of operation focussing on older people. E.g. country managed house pubs could see much of their usual customer base reluctant to venture out for a period of time.
The cancellation of events including the (tennis) Championships, Wimbledon will have serious consequences for many businesses. The pubs and restaurants of Wimbledon Village have grown accustomed to the annual Championships which last failed to take place from 1940 to 1945 (cancelled due to World War II). The rents payable in Wimbledon Village are reflective of the footfall generated by this annual tournament which had a total attendance of over 500,000 people in 2019 over the course of the two week event (this figure does not include tourists visiting but not attending the Championships). Businesses will be impacted by the cancellation of this historic event in 2020. It is unclear when crowds will be allowed to attend sporting events with pubs and restaurants near football stadiums also likely to feel the impact. 
It is anticipated that many people will have less disposable income which is likely to have an impact upon trade levels when venues do reopen. Nevertheless, we may see an initial surge as people celebrate the reopening of pubs, bars and restaurants. It is considered that the casual dining market is likely to be more severely impacted than the pub / bar sector as historically people have found a way to continue visiting the pub with a lower entry cost (price of a couple of drinks vs cost of a meal) one possible reason. 
Tourism is another area which has been and is likely to be dramatically hit when freedom of movement returns, due to the impact upon disposable income. We are likely to experience more limited international tourism over the next couple of years as people not only count the monetary cost of the crisis but also decide whether travel by aeroplane is a wise idea, particularly until a vaccine is developed and mass produced for widespread use. This could prove beneficial to operators trading in holiday hot spots within the UK as domestic tourism increases.  
In terms of longer term trends, it is difficult to predict at this stage but this could include a shift in office workers moving from city centre hubs to more spacious suburban locations as people err on the side of caution (in terms of commuting on public transport, proximity to others etc) and some businesses may decide that working from home is viable with big office rents deemed unnecessary. This may benefit the 'local pub' with city centre venues experiencing a decline in trade. 
It is anticipated that some of the asset (freehold) rich pub companies may need to effect disposals in order to raise capital as they did following the 2007/8 credit crunch. This may be through the sale and leasebacks on long leases or freehold with vacant possession opportunities.  
One overriding theme of my daily conversations with colleagues, clients, family and friends alike, is they cannot wait to visit their favourite pubs and restaurants once this is all over, which hopefully bodes well for the future of our sector!
AG&G hope the above is helpful. Please do not hesitate to make contact if we can be of any assistance.