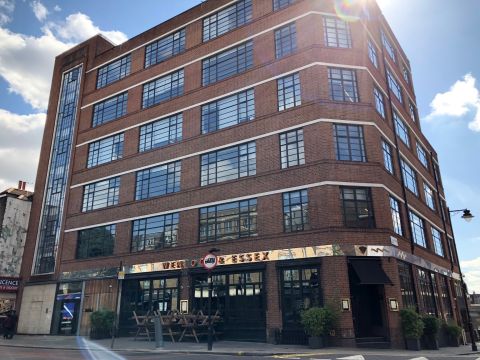 Shoreditch Bar Group picks up Barworks site
Acting on behalf of London-based bar and pub operator Barworks, leading property advisor AG&G has sold to leasehold of the Wenlock & Essex in Islington to Shoreditch Bar Group, operators of venues including Cargo and The Redchurch.
 
Spread over 7,000sq ft of ground floor and basement, the Wenlock & Essex currently has a passing rent £218,000 per annum and is held on a 20-year free of tie lease expiring in April 2030. An undisclosed premium was paid for the benefit of the lease.
 
Shoreditch Bar Group, which is led by chief executive Mark McEvoy, currently operates 15 venues in East London including Cargo, The Shoreditch, The Kings Head Private Members Club and Trafik.
 
Earlier this year, AG&G acted on behalf of Barworks in the sale of the Electricity Showrooms in Shoreditch to Adventure Bar Group.
 
AG&G Director Michael Penfold said: "The Wenlock and Essex was the subject of competitive bidding from a number of bar operators. The premises has a licence until 02:00 am Friday and Saturday and it is well located fronting Essex Road which is a popular trading location within Islington."