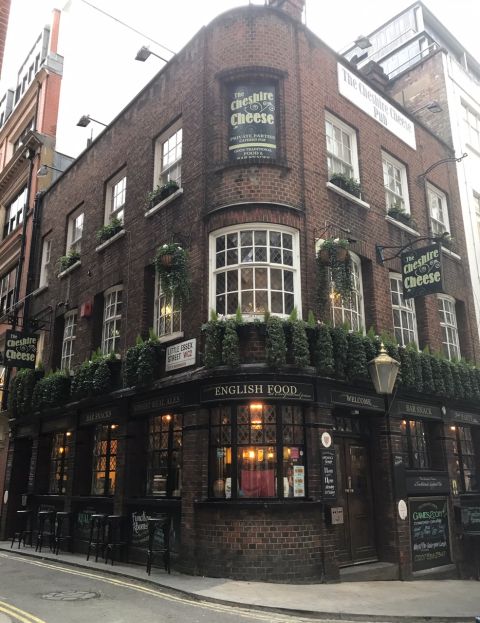 Investor takes a slice of the Cheshire Cheese
Acting on behalf of a private client, leading licensed leisure property advisor AG&G has completed the freehold investment sale of the Cheshire Cheese pub in London's West End, to a pension fund investor.
 
The sale price for the five-story property in Little Essex Street was £3.75m, which reflects a net initial yield of 3.25%.
This is the second investment deal AG&G has conducted for this client by firstly lining up a tenant, in this case Kent brewer and operator Shepherd Neame, and then finding a buyer to purchase the freehold investment.
The other was the Simmons Bar in Covent Garden, which sold late last year for £3.8m.
 
AG&G have a third freehold investment disposal in the pipeline on behalf of this vendor which is due to complete next week. On all three occasions, AG&G has lined up a suitable tenant before marketing the freehold subject to lease.
 
The company has also recently overseen completion of a £6m sale and leaseback in Shoreditch, which reflected a net initial yield of 3.28%, taking its total freehold investment disposals in the last quarter to approximately £30m from seven transactions.
 
AG&G director Michael Penfold said: "We are delighted to have helped the vendor by identifying a suitable tenant in Shepherd Neame, which has maximised the investment value. The net initial yield of 3.25% demonstrates the continued demand in the investment market for freehold assets in London with a longstanding history as a pub. Investors increasingly view pubs as a reliable investment with retail/restaurants coming under scrutiny following a number of high profile CVAs in the last 18 months. This is underpinned by strong occupational demand for pubs and bars in London with rents and premiums demonstrative of this appetite."