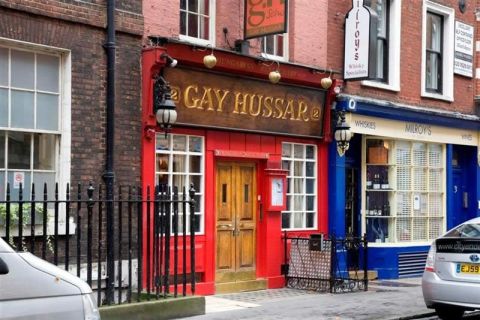 AG&G markets iconic Soho site
Leading property agents AG&G has been appointed to market The Gay Hussar, one of London's oldest restaurant institutions.
AG&G has been instructed to offer a new letting opportunity for the whole building in Soho's Greek Street, which trades over three floors.
Available as a new lease, rental offers in excess of £125,000 per annum are being sought for the venue, which was popular among politicians and political satirists.
The Hungarian cuisine-focused restaurant, which closed earlier this year, had been open for 65 years, and was founded by late Swiss-Welsh restaurateur, Victor Sassie.
Famous patrons included broadcaster Sir Michael Parkinson, Private Eye founder and journalist Richard Ingrams, and the writer T. S. Eliot.
It also became famous for being the venue where Tony Blair was reportedly persuaded to run for parliament in 1982.
Michael Penfold, director at AG&G, said: "This is a rare opportunity to lease a restaurant in Soho with a unique history perhaps unrivalled in terms of its involvement in modern British politics. It also provides an opportunity to acquire a site which is part of an area due to benefit from Tottenham Court Road (circa 200 metres north east) featuring as a station on the Elizabeth Line from late 2018. When the new line is complete, Tottenham Court Road will be one of London's busiest stations."