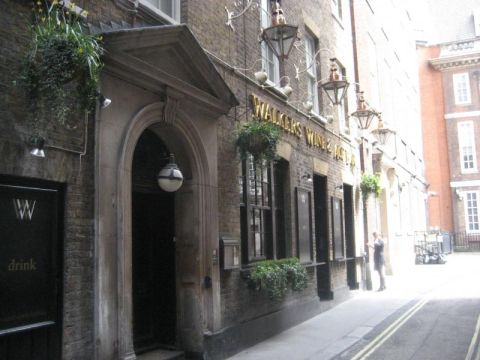 Iconic Walkers changes owners
It was a coup for the young Morton Scott Pub Company when it acquired the iconic Walkers of Whitehall in 2004, with the help of AG&G. Now the same licenced leisure specialists have advised Morton Scott in their sale of Walkers to the City Pub Company.
"It was a deal that benefited both parties with City sourcing yet another pub in the vicinity of the Strand, and Morton Scott knowing the leasehold property was going to a safe home" says AG&G director James Grimes.
Walkers is tucked away down the cul-de-sac Craig's Court, a few yards off Whitehall, and has become an intimate local for nearby bankers, politicians, civil servants and more than a few artists.
The premises also benefits from strong passing trade, given that it is just a short walk from tourist attractions such as Downing Street, the Houses of Parliament, the National Portrait Gallery and Horse Guards Parade.
Originally built in 1694, the building started life as a bank, with cashiers on the ground floor and offices and vaults in the basement – now the main bar and restaurant.
Although never officially confirmed, it has long been rumoured that a secret entrance to Whitehall government tunnels lies next door to Walkers, connecting Craig's Court to the Treasury and Home Office.
"That's as may be," says James. "But there's nothing secret about this sale and purchase – Morton Scott and City Pub are both celebrating."
For further information, contact James Grimes on 020 7836 7826 or e-mail james.grimes@agg.uk.com