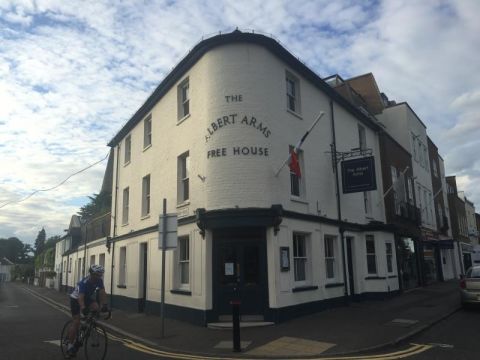 AG&G are pleased to announce the sale of the freehold interest in the Albert Arms, Esher to Fullers
This is a property which James Grimes of AG&G has known for many years since he lives literally around the corner.  It closed during the summer and AG&G were instructed to market the property seeking offers in excess of £2.5 million.  In the end the bidding was very competitive and three offers exceeded £3 million. 
The purchaser intends to undertake a refurbishment of the property and reopen as soon as possible.
James Grimes said "It has always been a focal point for the local community since I moved into the area more than a decade ago.  It is pleasing to know that it is going into safe hands and I have every confidence it will trade successfully during the years to come".
For further information, contact James Grimes on: Tel: 020 7836 7826 or E-mail: james.grimes@agg.uk.com