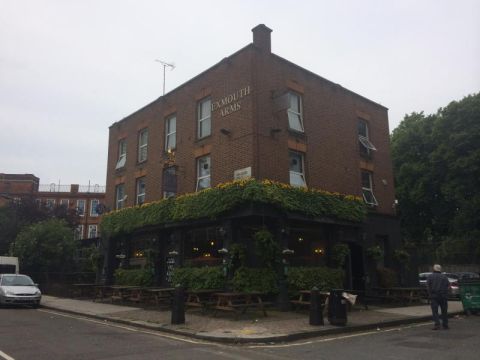 Feeling the Love for Euston pub
Boutique Hostel and Pub operators PubLove (formerly Best Place Inns) have added the Exmouth Arms in Starcross Street, NW1, to their portfolio, bringing their estate to six pub hostels across London.
The deal was brokered by licensed leisure specialists AG&G, acting for the seller – a private individual who is retiring – off a guide price of £100,000 for the leasehold interest.
The pub is a handsome Victorian building a short walk from Euston station. The ground floor will remain a traditional pub with a London-focused product range, and will include PubLove's pop-up Burger Craft operation, known for creating one of London's top five burgers; The Juicy Bastard (www.twentysomethinglondon.com).
The upper parts will be converted into boutique tourist accommodation which will provide 60 bed spaces with commercial facilities.
"This new site is the realisation of everything we've been working towards and marks the next step in our evolution," says PubLove's founder Ben Stackhouse.
AG&G's Panayiotis Themistocli adds, "PubLove specialises in giving historic pubs a new lease of life and this is an imposing building in a great location that will sit well within their portfolio."
The site is currently undergoing an extensive refurbishment and is expected to reopen the week commencing 2nd February 2015.
For further information, contact Panayiotis Themistocli on 020 7836 7826 or e-mail panayiotis.themistocli@agg.uk.com