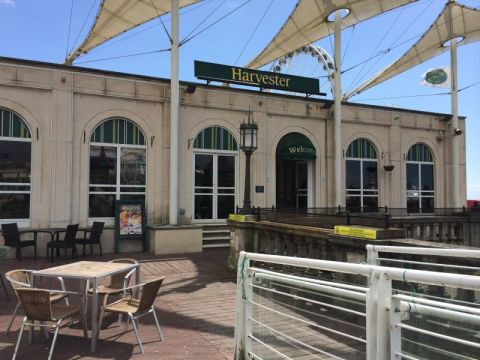 The best reviews come to those who wait…
Rent reviews are notorious for being slow to settle – but by anyone's standards, nine years is an unusually long time. AG&G's Anthony Alder was prepared to play the long game, however, and recently secured the nil increase his client had been hoping for – since 2006.
"I was initially called in by Mitchells & Butlers to represent their interests in a 2006 rent review on The Madeira – a Harvester pub-restaurant in a prominent seafront position near Brighton Pier," says Anthony.
"It seemed clear to me that, although The Madeira appeared to have an enviable location, many of the surrounding units in the terrace's retail development were empty and the scheme has had something of a mixed history, making trading conditions far from ideal. Perhaps because of this, the landlord was rather reticent when it came to negotiating the five-yearly rent review and the matter was dragging on.
"The 2006 review passed and eventually the 2011 rent review came and went too. Faced with the difficulty of reaching an agreement with the landlord, I decided to move things along by referring the matter to a third-party independent expert. This did the trick because a nil increase in rent was agreed for both 2006 and 2011."
Needless to say, Mitchells & Butlers were delighted with the result – proving the old adage that the best things come to those who wait.
For further information, contact on Anthony Alder 020 7836 7826 or e-mail anthony.alder@agg.uk.com