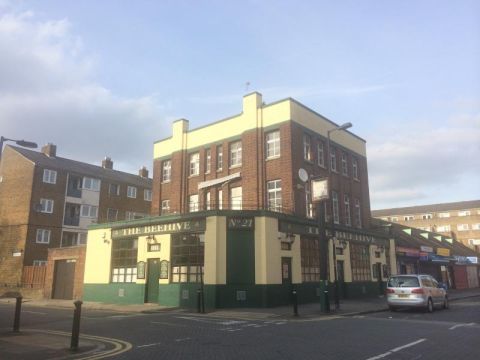 Beehive has a buzz about it
Some pubs are destined to remain pubs, come what may. The Beehive in Lambeth is one of them.
It was twice hit by Nazi bombs during World War II – once in September 1940 and again a month later – and both times it reopened shortly after. It was later completely rebuilt.
"Unlike some bombed-out London pubs, it didn't become a car park or the land used for other purposes because of its lease stipulation," says Panayiotis Themistocli of licensed leisure specialists AG&G, which is offering it to rent or lease.
"Back in 1935, the freeholder agreed a 90-year lease, provided the property is never used as a shop or house but only as a pub."
The current lessee is open to either granting a new sub-lease, inviting rental offers for the property, or selling the head lease with vacant possession, which expires in November 2025.
"We're expecting considerable interest because of its location," says Panayiotis Themistocli. "The immediate area around Elephant & Castle – the former Heygate Estate and Elephant & Castle shopping centre – is undergoing major regeneration, which is going to see the neighbourhood improve. Elephant & Castle, Borough and London Bridge are within a few minutes' walking distance."
The ground floor trade area measures more than 180 square metres (1,935 sq ft) and features a traditional U-shaped servery and solid timber flooring, the basement provides the usual cellarage and storage.
The two floors above provide substantial accommodation, comprising seven rooms, a kitchen, bathroom and two lavatories. 
Licensing hours are from 11am to 11pm Monday to Thursday, to midnight on Friday and Saturday and noon to 11pm on Sunday. Should the head lease be purchased, the headline rent is fixed at £250 per annum which expires in 2025.
For further information, contact Panayiotis Themistocli on 020 7836 7826 or e-mail panayiotis.themistocli@agg.uk.com