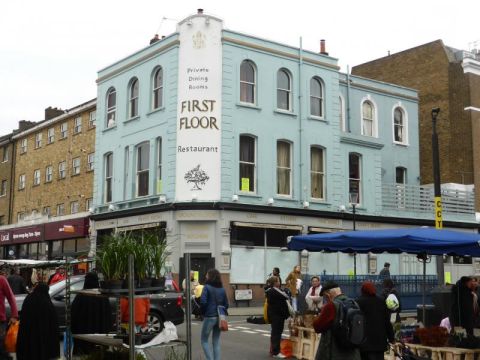 186 PORTOBELLO ROAD, W11 - Landmark 5,900 sq ft corner building to let
"This is probably the most exciting bar opportunity to come onto the market in Notting Hill for several years"
This bar / restaurant new lease opportunity is now available via licenced leisure specialists AG&G and JMW Barnard.
This fine, mid-1860s building occupies a corner location diagonally opposite the famed Electric and close to the E&O and in the middle of one of the capital's prime tourist areas, with a prosperous local clientele as well.
 
It provides almost 6,000 sq ft over four floors and occupies a fabulous building and fronting one of the most famous street markets in the world.  It is being let with the benefit of all the existing fitting out works and with the benefit of a 1.00am licence at first and second floor.
186 Portobello Road, W11 is a landmark corner building and originally home of the Colville and most recently the First Floor restaurant and Ground Floor bar.  Fans of the romantic comedy Notting Hill may find the bar/restaurant at 186 Portobello Road familiar – it stars in several shots of the backdrop to Hugh Grant's dithering pursuit of Julia Roberts.
"Notting Hill remains a highly desirable bar and dining destination whose expansion has been limited by the availability of suitable buildings.  This is a landmark building in an iconic location.  It is, in short, an unrivaled opportunity" says AG&G director Anthony Alder.
Rental offers in excess of £200,000 per annum are being sought for a new 20-year lease.
For further information, contact Anthony Alder on 020 7836 7826 or e-mail Anthony. Alder@agg.uk.com