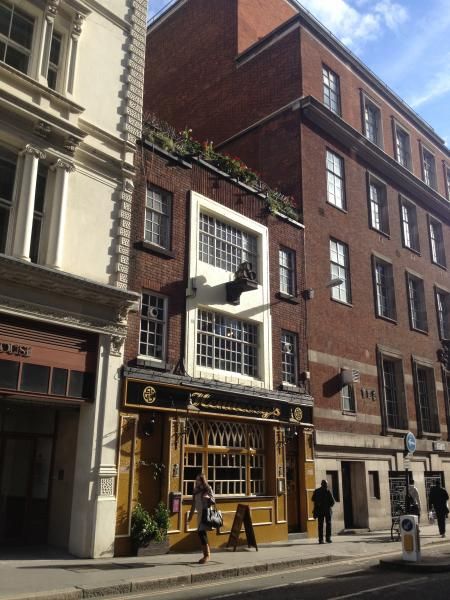 Strong bidding for Hennessy's in the City
The City sees battles between money men every day – and the race to secure Hennessy's in Jewry Street, Aldgate, EC3, was no exception. With strong interest and competitive bidding, its lease has now been sold through licensed leisure specialists AG&G off an asking premium of £200,000.
"It's little wonder the lease sold well, given the pub's customer base of nearby City workers and steady tourist trade throughout the year, especially during the summer," says AG&G's Panayiotis Themistocli.
"The new lessee is a highly skilled independent pub operator who should make it even more appealing."
Hennessy's is on the Aldgate gyratory system, five minutes from the Tower of London and Tower Bridge and two minutes from America Square. It is also close to The Minories, Whitechapel, Spittalfields Market and the rapidly expanding Shoreditch Quarter, known for vibrant and diverse nightlife. It is within walking distance of several Tube stations, while 30 St Mary Axe (or the Gherkin) and new Heron Tower are just moments away by foot.
The lease for the three-floor premises is tied for draft and bottled beers and ciders and runs to December 2031. The passing rent is £43,500 a year. The new lessee continues a licensed leisure history going back hundreds of years – there has been a pub on the site since the 17th century.
For further information, contact Panayiotis Themistocli on 020 7836 7826 or e-mail Panayiotis.Themistocli@agg.uk.com