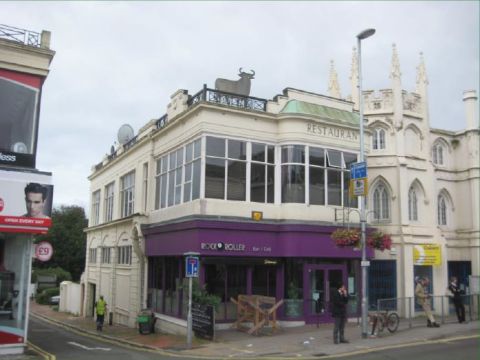 Spirited competition for Brighton venue
Competition for the former Rock n Roller on Brighton's Western Road was strong but casual dining and bar operators Loungers emerged victorious, agreeing a leasehold assignment deal through licensed leisure specialists AG&G.
"Though the previous encumbants didn't succeed the unit previously traded very well as a Loch Fyne restaurant," says AG&G director James Grimes. "It's not only in a beautiful listed building designed by the renowned Regency architects Busby and Wilds but also in an up and coming pitch between Brighton and Hove. A revamped branch of Waitrose across the road is also proving to be a big draw."
The ground floor has an open plan bar with a commercial kitchen, and there is a large open trading area on the first floor. In the basement are beer and other storage areas, customer lavatories and a manager's office.
Loungers Western Road, will open in March under the branch name Verano.
For further information, contact James Grimes on 020 7836 7826 or e-mail james.grimes@agg.uk.com
AG&G are chartered surveyors specialising in the licensed leisure industry, with the skill and experience needed to value, assess or promote a property not simply as bricks and mortar but as a business. If it involves the price of a licensed premises, its profitability, rental value, investment prospects or value in a dispute, AG&G can help.