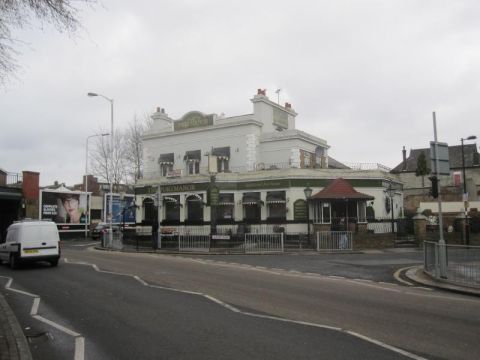 No mystery in Portmanor sale
You don't have to be Sherlock Holmes to work out that a substantial pub in a prominent position a short walk from Norwood Junction could prove to be a good investment, as the recent sale of the Portmanor through licensed leisure specialists AG&G shows.
"It's entirely possible that Sir Arthur Conan Doyle stopped by this fine 19th century pub on his way to London, as he was a local resident," says Panayiotis Themistocli of AG&G.
"He even featured South Norwood in two Sherlock Holmes stories, The Adventure of the Norwood Builder and The Sign of Four, so he knew the area well – and most likely the pub."
The building is a substantial two-storeys-plus-basement on the corner of Portland Road and has been sold to an investor who plans to let it.
It has ground and first-floor trading areas, a basement storage area and a small patio. The timber-floored upstairs function room has separate access, a small commercial kitchen and its own customer toilets. The total site area is approximately 295 square metres (3,175 square feet).
For further information, contact Panayiotis Themistocli on 020 7836 7826 or e-mail panayiotis.themistocli@agg.uk.com