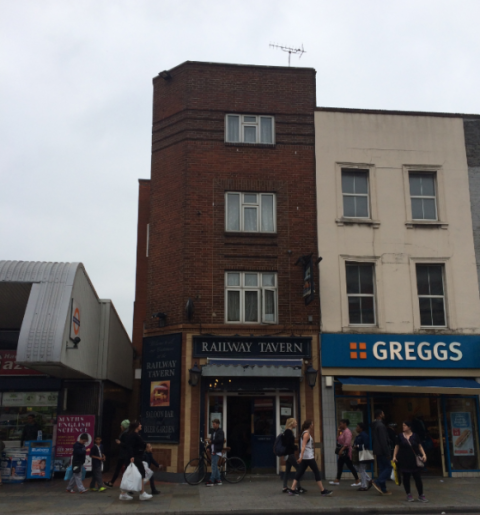 New tenant will be chuffed by Railway's prospects
If you love pubs in up-and-coming parts of London – and ones bang next to a station that disgorges lots of thirsty commuters every weekday – then the Railway on Kingsland High Street is the place for you. Its lease is for sale through licensed leisure specialists AG&G.
"Dalston had a pretty rough reputation a couple of decades back," says AG&G's Michael Penfold. "Now it's the new Stoke Newington, with property values rocketing, a new type of resident moving in and a new energy about the area.
"The Railway is right next door to Dalston Kingsland station, which links to Stratford station and its rail, Underground and DLR lines.
"For £175,000 for the lease to 2023, plus rent of £31,500 a year, the new lessee will be part of this increasingly vibrant area of the capital."
The Railway, whose site has been a pub since the 1870s, includes generous manager's accommodation. The ground floor has two trade areas and customer lavatories and outside is a trade garden.
There are four bedrooms, a sitting room, kitchen and bathroom on the first, second and third floors. Usual cellarage and storage can be found in the basement.
The premium includes contents, with consumable stock and glassware to be bought on the day of transfer. The tenant is tied to beer and cider from the landlord's nominated supplier. The licence runs from 11am to 11pm, Mondays to Wednesdays, to 12am Thursdays to Saturdays and from 12pm to 11.30 pm on Sundays.
For further information, contact Michael Penfold on 020 7836 7826 or e-mail michael.penfold@agg.uk.com