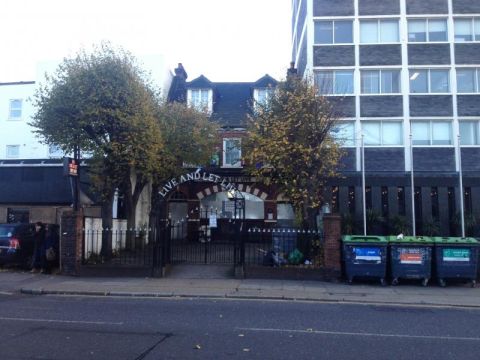 New life for Live and Let Live
There's a surprising number of pubs called Live and Let Live, named after an early encounter between the Bow Street Runners and a group of poachers.
"The poachers were surrounded by the Runners in a pub – but rather than arrest them, the Runners made them promise to give up their thieving ways in return for their freedom. The landlord changed the name of his pub in honour of the incident," says licensed leisure specialist AG&G's Panayiotis Themistocli, which has just sold the freehold of Live and Let Live in London's Stratford off an asking price of £625,000.
The new owner, a local investor/developer, has acquired a substantial property of probably mid-Victorian origin – there has been a pub on the site since at least 1874 – with total internal usable space of 386 sq. m. (4,153 sq. ft.). The site is also large by London standards, at some 505 sq. m. (5,434 sq. ft.).
It is situated in a good residential area, within walking distance of Forest Gate, Maryland and Stratford stations. From 2018, Forest Gate will connect to Crossrail, giving easy access to the West End and Heathrow Airport.
As currently configured, the ground floor has two open plan trading areas and serveries, plus lavatories. On the first and second floors are five rooms, a former trade kitchen and a bathroom. A basement store completes the building.
For further information, contact Panayiotis Themistocli, on 020 7836 7826 or e-mail PT@agg.uk.com