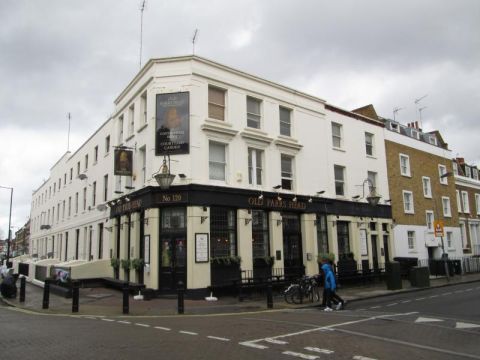 Hammersmith's Old Parr sells for £2 million+
Location, location, location – the sale of the Old Parr's Head in Hammersmith for more than £2 million proves the old adage still holds true.
"It's a big, impressive Victorian property brilliantly positioned on the junction of Blythe Road and Masbro Road, so we were not surprised by strong interest," says David Gooderham of licensed leisure specialists AG&G, who handled the deal.
"It's in a very desirable residential location, a short distance from the west end of Kensington High Street and within a mile of no less than six Tube stations. More than 40 interested parties inspected the property and there were more than ten offers."
The building is large as well as ideally situated, with more than 400 square metres of floorspace over four stories and a basement plus trade patios on both road frontages and a substantial beer garden to the rear.
The upper floors can be accessed both from within the pub and via their own entrance. As currently configured, they contain eight bedrooms, a sitting room and a dining room, kitchen and two shower rooms.
Old Parr really did exist – he was William Parr, who gained a license for what was then the Duke of Edinburgh in March 1870. Representing himself at the hearing, he then immediately applied to change the name to the Old Parr's Head. This was granted "amidst considerable merriment", according to The Era newspaper, which reported the licensing session.
For further information, contact David Gooderham on 020 7836 7826 or e-mail david.gooderham@agg.uk.com