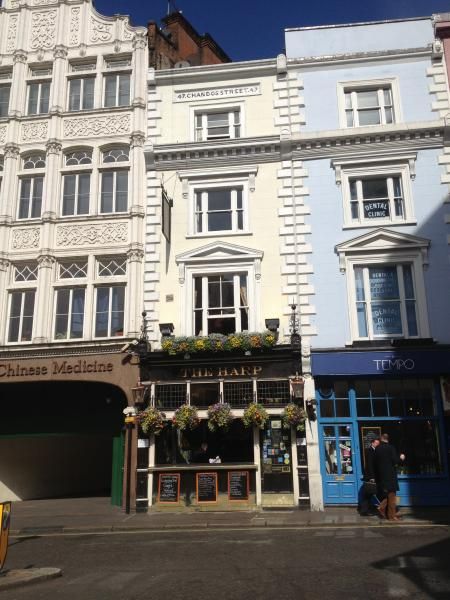 Fuller's Plucks Harp in Freehold Sale
The Harp has played sweet music to Fuller's in a deal where the brewer has bought the famous real ale freehold pub in Covent Garden from legendary licensee Bridget "Binnie" Walsh. Licensed leisure specialists AG&G acted for her – for the second time.
"We have used the pub as our local for many years and have got to know Binnie during this time," says AG&G director James Grimes.
"The sale attracted a great deal of interest and we're very pleased to have helped her get a price that works out to around £3,000 per square foot. While this is phenomenal, it is completely justified by the incredible popularity of this small pub – and a tribute to the work Binnie has put in over the years."
The Harp is in Chandos Place and is a multiple award winner. It was the Campaign for Real Ale's Pub of the Year for 2010/2011, London Cider Pub of the Year in 2011 and West London Pub of the Year in 2012. It guarantees that a minimum of 10 real ales are available each week.
James adds, "Our understanding is that Fuller's do not aim to change a winning formula and will be keeping the Harp's emphasis on excellent ale – one that dates back to its foundation in the 1830s. We are delighted – it's our local!"