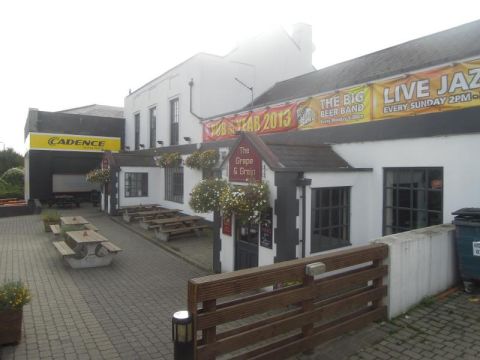 Crystal Palace revamp boosts Grape and Grain sale price
The freehold interest in the award winning pub the Grape & Grain in Crystal Palace has been sold by AG&G.
The pub overlooks the Grade II listed Crystal Palace, which is undergoing a long-term upgrade to return the 73-hectare park to its original Victorian design.  A Chinese company, ZhongRong Group, is planning to reconstruct the Crystal Palace itself and pledges to "also fund the restoration of the wider park in line with the approved masterplan to create a modern 21st century park of national importance".
AG&G director Anthony Alder says, "The knock-on effects for the Grape and Grain from the extensive renewal on their doorstep have proved to be huge – the sale price achieved was far in excess of the estimate. The interest was phenomenal and our clients are delighted.
"The original Crystal Palace pulled in visitors and investors from all over the world and the new one is having the same effect. Crystal Palace is very much on the up – in more ways than one.
"European Bars currently run the pub. It is free of tie and they have introduced several real ales and developed an excellent reputation, winning several awards and appearing in the Good Beer Guide for the last four years running. Even MPs like the place – the All-Party Parliamentary Beer Group recommend it."
Permission was previously granted to turn the pub and an adjoining property into a two-screen cinema with café/bar and foyer but as the buyer is a pub company, the Grape and Grain is not expected to change use.
The new freeholder will get a rent of £55,000 a year, rising to £60,000 a year this December. 
For further information, contact Anthony Alder on 020 7836 7826 or e-mail anthony.alder@agg.uk.com