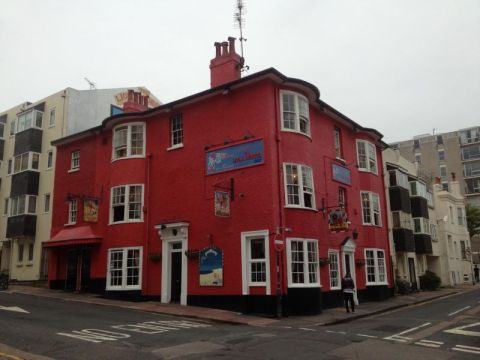 City Pub Company reels in Brighton's Lion and Lobster
Irish eyes were smiling when City Pub Company reeled in one of Brighton's most popular watering holes, the Lion and Lobster, for £4.5 million – a record sum for a pub in the south-coast resort.
"The Lion and Lobster was sold by Irish actor Gary Whelan, who has made a name for himself playing police officers on shows such as The Bill, EastEnders and Prime Suspect – I think it's safe to say both sides consider the deal a fair cop," says James Grimes, of licensed leisure specialists AG&G, who acted for the buyers.
"As a quality, traditional pub with a reputation for delicious food, it will fit perfectly with their portfolio of carefully selected properties. Essentially they want to stick with the formula that has made the pub such a success over the years."
The Lion and Lobster, in Sillwood Street, is one of Brighton's oldest pubs and attracts a lively mix of visitors and locals. It is the latest in a number of pubs that AG&G has helped the City Pub Company acquire. Others include the Phene Arms, Chelsea, The Cork in Bath, the Church Street Townhouse in Stratford-upon-Avon, the Lighthouse in SW11, and the Roundhouse, SW18.
Here's what Brightonvisitor.com has to say about their latest acquisition in its Top 10 Pubs 2014:
"Atmospheric is possibly the only word to describe this unique and historical pub and dining rooms in the boundary of Brighton and Hove. A rabbit warren of nooks and crannies add to the Georgian mise-en-scene: three bars, two outdoor terraces and a floor dedicated to eating. This place is packed every night of the week."
For further information, contact James Grimes on 020 7836 7826 or e-mail James.Grimes@agg.uk.com