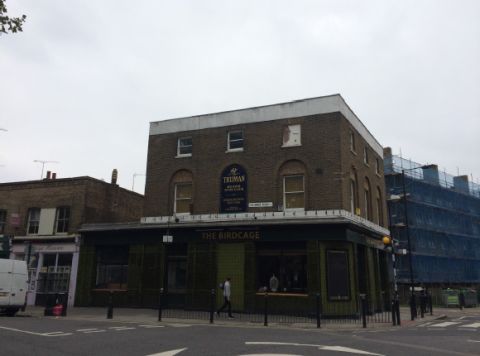 Celebrity gilded Birdcage has new tenants
One of the East End's celebrity magnets has a new tenant after a bidding war for the Birdcage in Bethnal Green – and pie and mash will be back on the menu.
Licensed leisure specialists AG&G marketed the free-of-tie lease at offers in excess of £150,000. The rent payable is £105,000 a year with the lease running to 2022.
"There was serious competition," says AG&G's Michael Penfold. "The successful bidder was Draft House, which runs a group of pubs that specialise in the best beer.
"The food offer will be an upmarket version of pie, mash, peas and liquor. They are also introducing optics cocktails created by Max Chater of Bump Caves, alongside craft beers."
The Birdcage is Draft House's sixth site in London and leader Charlie McVeigh believes they are on track to grow the business by 60 per cent over the next year.
"We are now set to enter a very exciting period for the company," he says. "We have completed on the Birdcage, which we hope to open in November. Profit levels and sale have continued to be strong over the year."
The firm is now going to see a clientele that looks like a Who's Who of music, stage and screen. Rihanna, Jay Z, Harry Styles, Jamie Winstone, Idris Elba and pretty much the entire cast of Coronation Street have all been photographed at the pub. Part of the attraction of the Birdhouse is its late licensing hours, which run from 12pm to 2am Monday to Thursday, to 3am on Friday and Saturday; and from 8am to 2am on Sunday.
For further information, contact Michael Penfold on 020 7836 7826 or e-mail michael.penfold@agg.uk.com