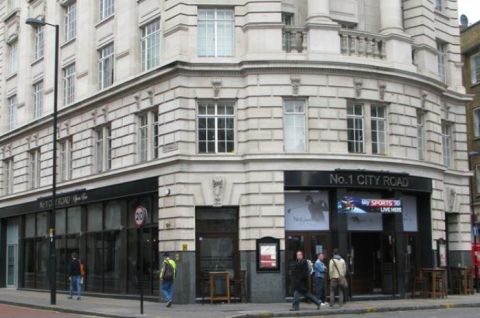 AG&G help secure site number nine for Barworks
AG&G is delighted to have found a new site for Barworks – the second it has secured for the fast-growing operator within a year.
Barworks have completed on a new 25-year lease for the former No 1 Sports Bar at 1 City Road at the intersection of Silicon Roundabout, Shoreditch and the City.
The premises is one of Barworks' biggest venues comprising the ground floor and basement of a six storey building which is approximately 560 sq m (6,027 sq ft) in total. Planning consent has been obtained to convert the basement into a cocktail bar.
The latest acquisition takes Barworks' portfolio of quality pubs / bars to nine, while its sister business The Diner has recently added an eighth restaurant following the addition of a site in Dalston Junction.
Barworks intend to operate their newest acquisition in the same style as Harrild and Sons in Farringdon Street, EC4. This has a gastropub for discerning City drinkers above one of its sophisticated 5cc cocktail lounges.
"These are exciting times for Barworks, who have built up an excellent reputation for their well-thought out pubs / bars and restaurants. We are pleased to have been able to help them on their upward trajectory by finding them a second quality venue – the first being The Three Johns in Islington in August 2013," says Michael Penfold of AG&G.
"1 City Road is a great address, within easy reach of the City and Shoreditch, and the premises is a good size. It's got plenty of potential and we're sure Barworks will make the most of it. We are looking forward to helping them again as they continue to grow."
For further information, contact Michael Penfold on 020 7836 7826 or e-mail michael.penfold@agg.uk.com