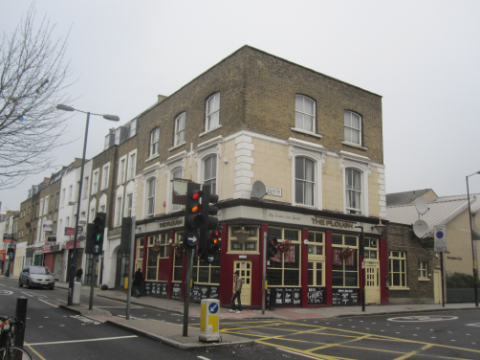 Speed the Plough
When we marketed the Plough in Holloway, we described it as fertile ground for operators, investors and developers – and with seven unconditional offers quick with proven funding, we were proved right.  A sale has swiftly concluded in the region of £800,000, which is ahead of the guide price.
Under the new ownership of a local developer, the ground floor of the three-storey building, which dates from 1851, will remain as a pub/restaurant, while it is intended that the two upper floors will be converted into residential accommodation.
"This is an attractive period building close to Arsenal's Emirates football ground, just ten minutes walk from several tube and railway stations and in a mixed residential and retail area, so it has a lot to offer," says AG&G's Panayiotis Themistocli.
"We weren't surprised that it attracted a lot of interest and are sure it will make a successful investment for the new owner."
For further information, contact Panayiotis Themistocli on 020 7836 7826 or e-mail PThemistocli@agg.uk.com