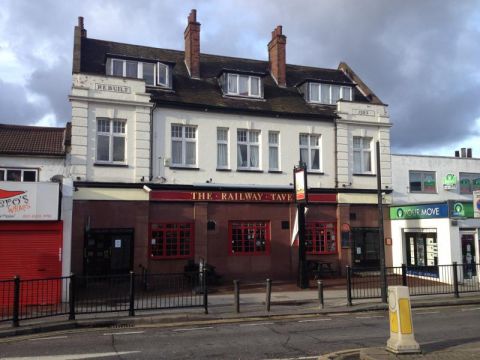 Railway Tavern to continue steaming
If it weren't for the railway, Forest Gate may have remained a rural enclave well into the 19th century. By happy fluke, it was on one of the first lines to Essex, which opened in 1840 and triggered a building boom in the 1870s that transformed the area from a market garden into a desirable, middle class suburb.
Today, the railway is set to revive its fortunes when Crossrail links it to central and west London – and the Railway Tavern (opposite the station, as its name suggests) should be a major beneficiary.
The attractive building, which was originally built to serve Victorian commuters, has been sold by licensed leisure specialists AG&G after six offers were received, including a number in excess of the £725,000 guide price. They included developers, investors and retailers but the eventual buyer is a pub operator.
"It's good-sized pub that was rebuilt in period style in 1925," says AG&G's Michael Penfold. "Even now, it is in an extremely convenient position for commuters and is just a four minute train ride to Stratford. When Crossrail comes in, it will be an even more attractive opportunity."
In an area of mixed commercial and residential buildings, the pub is over three floors plus basement, with a total internal area of 419.4 square metres (4,514 square feet). There is also a rear garden with vehicular access on the 557 square metre (6,001 square foot) site.
For further information, contact Michael Penfold on 020 7836 7826 or e-mail michael@agg.uk.com