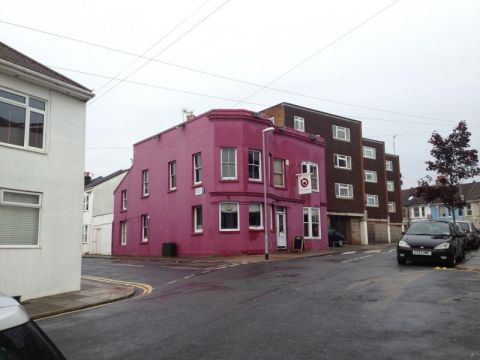 Quirky investment has No Name
It may not have a name but it has a great position in Brighton's hip Hanover district, a strong reputation for its unusual Sunday lunches – anyone for roast ostrich? – and an excellent selection of Sussex ales.
No wonder, then, that a local investor has snapped up the freehold of the Pub With No Name in a deal brokered by licensed leisure specialists AG&G.
"This pub has become a Brighton institution, so it's hardly surprising that the new owner has kept the current tenants," says AG&G director James Grimes.
"It's a quirky building with a great character that manages to accommodate function rooms, sports viewing areas, a roof terrace and lots of art around its core business. Why mess with a winning formula?"
For more information, contact James Grimes on 020 7836 7826, e-mail jgrimes@agg.uk.com.