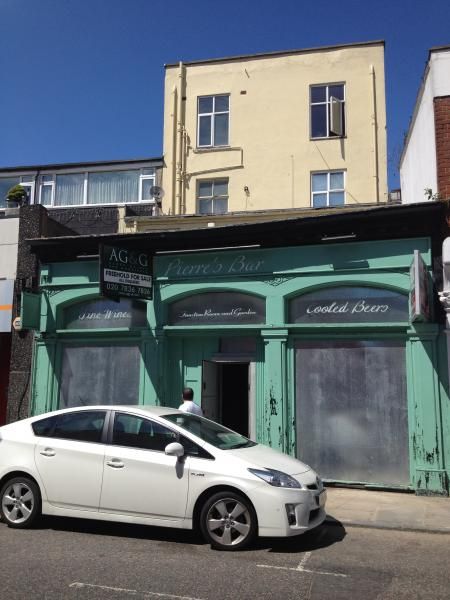 An opportunity that's Crystal clear
Once, people came to Crystal Palace for the exhibitions, concerts and entertainments hosted in the fantastic glass and iron building that gave the area its name. Today, people are attracted by the housing, great transport links and booming leisure circuit – including Pierre's Bar, which is now for sale though licensed leisure specialists AG&G.
Located on Westow Hill, which is a licensed leisure hub, the pub has amazing views of central London from its garden. Inside there is a trade area with single servery, lavatories and storage areas.
"By day, Westow Hill  is a sanctuary for shoppers wanting breakfast, coffee, lunch or just a cup of tea or chilled glass of wine. By night, it changes into a busy leisure circuit, with trade from City and West End commuters and locals," says Michael Penfold of AG&G.
"It's in a prime location in a desirable area and has a 1am licence for Fridays and Saturdays, so we've already had a lot of interest from operators as well as developers who see potential for alternative use."
The ground floor has a well laid out trade area. Move up a floor and there's a function room with its own bar seating up to 70 people, a trade kitchen and a dumb waiter. On the second floor is the manager's kitchen, office and more customer lavatories and up another floor is the manager's flat, with three rooms and a bathroom. The basement has the usual beer cellar and storage.
Crystal Palace is 20 minutes to London Bridge and 25 minutes to Victoria from the overground station.
Pierre's Bar's weekday licence runs from 11.00am 12.00am and on Sunday from 12.00pm to 11.30pm. The freehold is for sale at a guide price of £725,000 (plus VAT).
For further information, contact Michael on 020 7836 7826 or e-mail michael@agg.uk.com