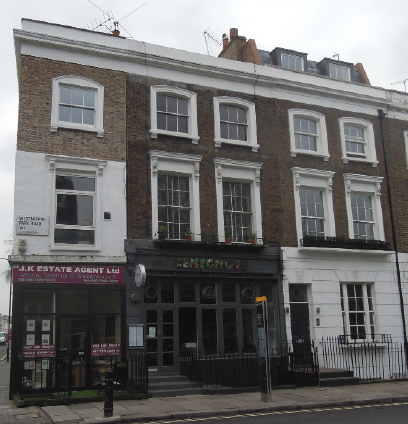 Opportunity to snap up a tasty treat
Investors and developers hungry for opportunities could find the Loading Bay, in fashionable Notting Hill, a tasty treat that's just waiting to be gulped up.
The basement and ground floor are an Italian restaurant, let on a 20-year lease from 2011 and currently generating £36,000 a year.
"It's upstairs where the real opportunity lies – a two-bed, self-contained flat with full vacant possession and historic planning permission to add a third storey, a roof extension, as well as an extension at the back from the ground to second floor," says Anthony Alder of AG&G, which is marketing the freehold off an asking price of £1.95 million.
"The permission is currently being renewed and would add a further 54 square metres to what is already a substantial building, with attractive terraces and ancillary accommodation."
The Loading Bay is a 19th century terraced building at the junction of Westbourne Park Road and Chepstow Road, less than half a mile from Westbourne Park tube.
For further information, contact Anthony Alder on 020 7836 7826 or e-mail aalder@agg.uk.com