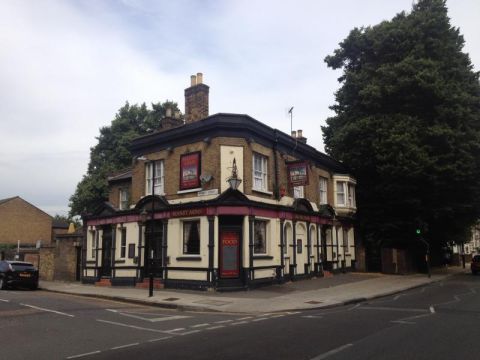 Opportunity knocks at the Manby Arms
Sometimes you recognise that a pub offers an opportunity but you only decide what that might be after you've bought it. The Manby Arms in London's Stratford district is a case in point, having sold in excess of the guide price of £1.25 million through licensed leisure specialists AG&G.
"On the one hand, it's a big, handsome building dating back to the 1870s and it lies on an even bigger plot – four times bigger – so it's a prime candidate for change of use or redevelopment," says AG&G's Michael Penfold.
"On the other, it's close to the what will be the new Crossrail station at Maryland, the Westfield shopping centre and the Olympic Park and is in a very up-and-coming area, so keeping it as a pub, perhaps with a good food offering, could be equally attractive and take advantage of the demographic changes in the neighbourhood.
The current layout is an open-plan trade area on the ground floor with central servery, kitchen and storage areas and a first floor manager's flat with three bedrooms, living room, office, washroom and roof terrace. The basement has the usual cellarage and storage.
Outside is a yard area with three garages, a trade garden and further garden areas. The licence runs from 10am to 2am Monday to Saturday and to 1am on Sunday.
For further information, contact Michael Penfold on 020 7836 7826 or e-mail michael@agg.uk.com