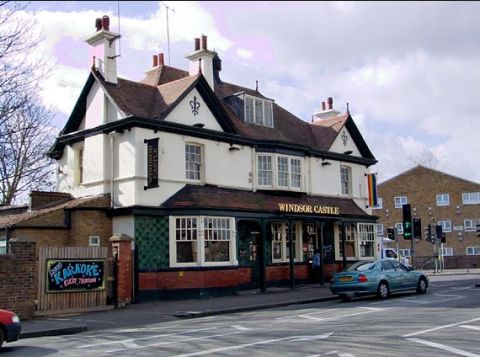 …..New king of Windsor Castle
Perhaps it was the pivotal corner position or maybe the site area of more than 12,000 square feet but licensed leisure specialists AG&G have sold the Windsor Castle in Hounslow off an asking price of £850,000.
"We had huge interest from convenience store operators and developers and the winning offer came from a buyer who saw the obvious potential of the location and bid accordingly," says AG&G's James Grimes. It will stay as a public house, operated under tenancy.
The site is on Bath Road, roughly half a mile from both Hounslow Central and Hounslow West Tube stations – putting it firmly in commuter territory. Bath Road is the route from Hounslow's town centre to the A4 Great West Road, making it perfect for car drivers, while food stores and a medical centre are nearby.
The current building totals more than 3,700 square feet over four floors and includes a trade area, trade kitchen and small dance floor on the ground floor, manager's flat with five double bedrooms, living room, kitchen and bathroom on the first and second floors and a substantial beer store and boiler room in the basement. Outside is a garden and car park for 10 vehicles.
For further information, contact James Grimes on 020 7836 7826 or e-mail jgrimes@agg.uk.com