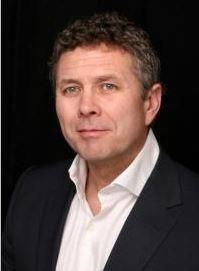 Negus joins board of AG&G
Richard Negus has joined boutique licensed leisure specialists AG&G as a director with a special focus on the restaurant sector.
With 25 years of experience in leisure property and ten years as director responsible for restaurant agency with a national firm of chartered surveyors under his belt, Richard brings an enviable list of contacts, having worked for many of the country's leading multiple and independent restaurateurs. He will be focusing on corporate restaurant disposals and acquisitions, as well as acquisitions for emerging restaurateurs.
"I wanted to work in a smaller company that is passionate about its business and where senior people are hands on – and I believe I am joining the UK's top boutique licensed leisure agency," says Richard, who joins the board.
"My personality and experience complements the existing team and hence I feel that this will enhance the service that AG&G is able to provide. I share the founders' values of professionalism and integrity and, like them, always aim to be the best at what I do."
He adds, "Demand for restaurant premises is as strong as it has ever been and the sector continues to attract much international investment. It's a dynamic market where there are many transactions and requests for specialist advice but very few specialist advisors.
"AG&G have an excellent reputation, particularly with pubs, where they are able to open doors where other agencies cannot. I hope to be able to do the same for many of my restaurant clients."
For further information, contact Richard Negus on 020 7836 7826 or e-mail Richard.Negus@agg.uk.com