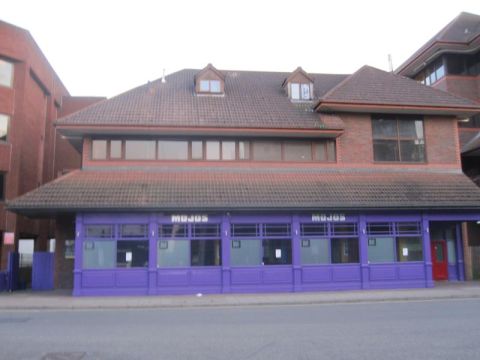 Mojo's working to charm would-be buyers
With a prime location close to the shops and main railway station of one of Surrey's most popular commuter towns, investors will have to get their mojos working overtime to secure the versatile venue at 30 Goldsworth Road, Woking.
"The property has been used as a nightclub also known as Mojo's Night Theatre, so it is quite a versatile space. It's modern, spacious and a relatively blank canvas," says James Grimes of licensed leisure specialists AG&G, who is handling the sale of the freehold.
Built in the later 20th century, Mojo's is a detached, brick property surrounded by residential accommodation, offices and restaurants in the centre of Woking – which has a population of 63,000. Woking station – less than 30 minutes to London Waterloo – is approximately 400 metres away, while the main shopping centre is a short walk.
The ground floor has a contemporary open plan trading area, island bar, timber flooring, seating booths to the front and a small stage to the rear. The ceiling height is around 3.5 metres (11 foot 6 inches).
On the first floor is a trade kitchen, customer WCs and beer store, while the top floor has four-bed residential accommodation. The total internal floor area is around 441 square metres (4,744 square feet) and the site area is approximately 336 square metres (3,615 square feet). Mojo's is licensed until 2am Monday to Saturday and to 10.30pm on Sundays. Offers are invited for the freehold.
For further information, contact James Grimes on 020 7836 7826 or e-mail jgrimes@agg.uk.com