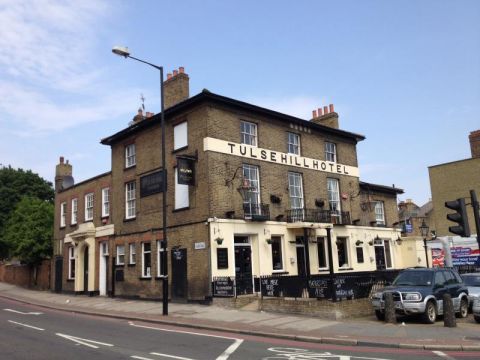 Michael Penfold of AG&G has recently provided a location report on the south London pub market for Pub and Bar magazine
Put great new transport links, courtesy of London Overground, together with relatively affordable housing in comparison with central London and you have a recipe for a booming area, with a leisure circuit to match its increasingly hip inhabitants.
Welcome to deepest south-east London, where the likes of Crystal Palace, Tulse Hill and Peckham are rapidly becoming a magnet for pub, bar and restaurant operators lured by the changing demographic, as young professionals priced out of central London – and even places such as Clapham and Brockwell Park – colonise once-unfashionable suburbs.
The pub market is a mixed bag of freeholds, leaseholds and free-of-tie leases. There's a range of venues from food-led to wet-led, as well as bars and night time operations, such as Adventure Bar in East Dulwich, the lease of which is on the market at the moment.
Capital Pub Company, before being bought by Greene King, spearheaded the move, with pubs including the Florence in Herne Hill, the Bishop in Dulwich and the Victoria in Peckham in its portfolio. The Victoria shows what can be achieved by a canny investor/operator: it was bought for £850,000 and, reckons Scott Collins, formerly a consultant to Capital and now with Greene King, must now be worth upwards of £3m.
Operators such as south-of-the-river specialists Antic have also been quick to see the potential for significant growth. Among their estate is Westow House in Crystal Palace, the Ravensbourne Arms in Lewisham and the Tiger in Camberwell, along with dozens more. Other pioneers include Draft House, Broken Foot Inns and Renaissance Pubs.
This trend has been reflected in the interest shown in a number of properties we've recently marketed. Inevitably, developers are competing with operators, especially when there are larger sites, and most pubs do go for redevelopment – but more and more are being spruced up and continue to offer their hospitality – a new breed of local for a new breed of locals.
There are various tourist attractions as well, such as the park, museum and dinosaurs of Crystal Palace, not to mention that their football team has recently been promoted to the top flight of the Premier League. There are also plans moving forward to build a new Crystal Palace in the area, offering further opportunities.
Greenwich is also quite a popular tourist destination with the National Maritime Museum, Royal Observatory, Cutty Sark etc. However, I suspect trade is quite driven by local residents in areas, which are not within close proximity to obvious tourists destinations.