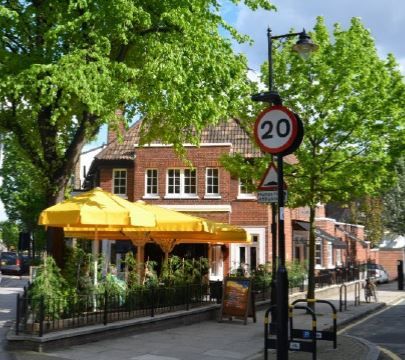 House with an aristocratic history becomes Noble Inns' fourth London site
Whether it's coincidence or fate, it seems appropriate that Noble Inns' latest acquisition is a gastropub with an aristocratic history. Licensed leisure specialists AG&G brokered the acquisition of a Punch Taverns tied lease off an asking price of £250,000.
The House in Canonbury was built by the seventh Marquess of Northampton to commemorate the birth of his daughter, Belinda – and it should feel comfortable as the fourth member of the portfolio built by Scott Hunter and Maria Larsen.
It also includes the Lady Ottoline in Bloomsbury and former Time Out's best Gastropub of the Year the Princess of Shoreditch, as well as the Pig and Butcher down the road in Islington. Hunter – formerly a manager at Pitcher & Piano – has said that he intends to acquire around five London sites.
"The House slots perfectly into Noble Inns' growing estate but it wasn't being marketed by a specialist leisure agency, which may be why other people missed it – but we do keep an eye on the broader market," says Panayiotis Themistocli of AG&G.
"It's a big property in a great location, with late licensing hours, 90-cover capacity on the ground floor and an attractive all weather terrace area to the front which provides a further 90 seated covers.
The new site will open next month as the SmokeHouse offering around 20 different craft beers, hand-pulled local ales, and an exclusively European wine list from only small family vineyards. Fish and meat for certain recipes will be smoked in-house. The food will have a strong barbecue influence using a real wood and charcoal offset smoker, plus a bespoke robata grill.
For further information, contact Panayiotis Themistocli on 020 7836 7826 or e-mail pthemistocli@agg.uk.com