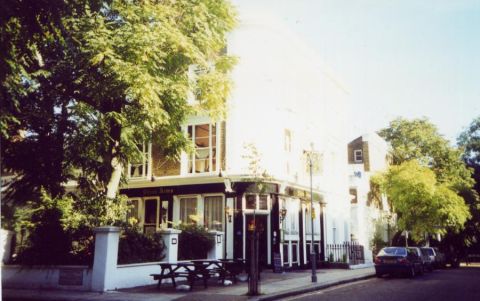 Future of Chelsea's Phene Arms secure with City Pub Company
Some pubs seems destined to pass through the hands of the same agents time after time – and the latest to prove the point is the Phene Arms in Chelsea, which has been acquired by licensed leisure specialists AG&G on behalf of City Pub Company in an off-market deal. Press reports cite an estimated price of £4 million.
At a public inquiry in November last year, previous owner Robert Bourne lost an appeal after again seeking a change of use to a multi-million pound home. The application was opposed by local campaigners and CAMRA.
The famous watering hole, which stars in Made In Chelsea and was once the local for Dylan Thomas and George Best, is the first London freehold for City Pub Company and was previously sold by AG&G in 2001.
AG&G helped the boutique pub chain to secure its first premises, The Cork in Bath, and we went on to help deliver the Church Street Townhouse in Stratford-upon-Avon, the Lighthouse in SW11 and the Roundhouse in SW18.
"City is building a very attractive portfolio and we are delighted to have been able to help them secure such a well-known and attractive foothold in London," says AG&G's James Grimes