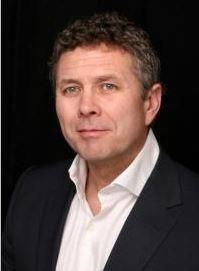 Differentiation in the London restaurant scene by Richard Negus
British 13: Rest of the World 42. Not the latest World Cup football result, but the variety of cuisines in some of London's 55 new restaurants opened during the past three months.
Peruvian dishes, German specialities, mozzarella, ramen, hotdogs and champagne, ceviche, steak, burgers, pizza, smokehouse, fish and chips, are just some of the menu centrepieces on which new restaurants have been founded in the capital.
So what is behind the gastronomic expansion and what, if any, new trends are emerging in the restaurant sector? As someone who specialises in buying and selling restaurants nationwide, here is my property perspective on the changing London restaurant market.
It should come as no surprise that we are dining out more. Londoners (according to Zagat) now eat out on average 3.7 times every week, which is an increase on the previous year and a statistic that has been rising year on year, despite recent economic woes. In addition, more tourists are coming to London: according to the 2013 International Passenger Survey, July experienced a 23% increase in tourism. Accordingly, restaurateurs have been prospering and expanding to capitalise on increasing consumer demand.
The success of London's restaurant market has seen not only an expansion of established operators, but also an influx of foreign investment and restaurateurs, forcing rents and premium values to record levels, particularly as newcomers seek "trophy sites" to promote their intended brand expansion.
However, the restaurant market is a fickle one and as customers have become more knowledgeable and discerning about food (as a result of foreign travel, a plethora of television cookery programmes and improved public awareness of food and health), so the public have become more adventurous and demanding of restaurants. As a result, restaurateurs have had to adapt and move with the market, improving their product and looking for "gaps" to provide alternative food offerings to mainstream restaurants. The outcome of the increased competition is that London is able to boast a wealth and variety of restaurants second to no other capital city in the world.
With competition so strong among operators, the restaurant recipe for success is differentiation: to be able to offer something truly exceptional by way of menu, ambience, service, quality, value, or a combination of some or all of these.
As with all property, location is a critical factor for restaurateurs, and while the likes of Covent Garden, Soho and the West End remain traditional hot spots for operators, relatively new dining destinations have become established beyond "Zone 1", as restaurateurs have opened in locations that were, for many years, no-go areas for non-residents, Shoreditch being a good example of this.
High-footfall and high-profile properties do not benefit all restaurant types, and a growing number of independent restaurateurs are seeking secondary locations, off the main roads, providing customers with a degree of mystery and a sense of exclusivity.
In respect of accommodation, the UK restaurant market remains dominated by leasehold properties, and this is unlikely to change, as restaurateurs prefer to employ capital more effectively in restaurant development rather than property ownership. Restaurateurs tend to require much longer leases (20 to 25 years) than retailers, so that owners can depreciate their higher (comparative to retailers) fit-out costs over the length of the lease. Moreover, the long leases, increasing rents and proven restaurant tenants are attractive to landlords seeking tenant security and rental growth, hence landlords' keenness to accommodate restaurateurs.
In terms of restaurant space, the vast majority of multiple restaurateurs (such as Prezzo, PizzaExpress, Café Rouge, Nando's, and so on) look to provide circa 100 customer seats (covers), which typically equates to a total area of around 3,500 sq ft (including back of house and ancillary areas). There are obvious exceptions to this, and some operators will seek accommodation with more than 200 covers, while generally the independent restaurateurs will work with much smaller space (much cheaper overheads and requiring less financial investment), that is, around 2,000 sq ft, which provides around 60 covers. Having said that, the spectrum of the 55 recent restaurant openings ran from a ten-cover establishment to one with 250 covers.
Finding 3,500 sq ft in central London is no easy task and strong demand has forced operators to be flexible over basement and first floor trading. Demand for prime restaurant space has caused rents and premiums to increase to record levels. During the past 12 months, rents in prime locations have increased to what very roughly equates to circa £1,000 to £1,500 per cover and premiums as high as £10,000 to 15,000 per cover (for the benefit of the leasehold interest and trade contents). For many traditional restaurants, the increased competition has driven rents to unaffordable levels and forced owners to sell up and relocate. Accordingly, some of the UK's historic national restaurant brands are being forced out of London.
Restaurant design and ambience has become ever more important, particularly with regard to differentiating the offer from the competition. The current trend with "fast casual" operators, while difficult to generalise, is for a "minimalist" or "urban" look and feel. The successful restaurateurs are letting the food and service do the talking, a feat which is much more difficult to achieve than overdeveloping a restaurant's design.
In a sector where more than 50% of new restaurants fail, there seems to be no shortage of newcomers to the market, and where supply is limited by planning and licensing restrictions, there is likely to continue to be a shortage of supply in central London; all of which means that the strong competition will ensure that London's restaurant market remains the best in the world.
Richard Negus is a partner with agent AG&G