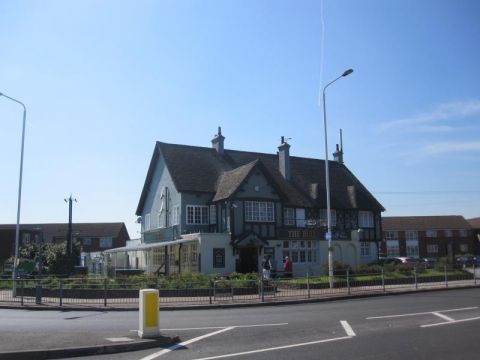 Dagenham pub offers plenty to be bullish about
As a substantial detached property on a site of around 0.6 acres, the Bull in Dagenham has very obvious charms – but it also has some hidden extras that will appeal to potential investors. The freehold comes with a telecoms agreement worth £12,306 a year, while its licence for a shellfish kiosk brings in a further £100 per month.
"The Bull is a two-storey, landmark pub that has plenty to offer existing pub or restaurant operators, as well as investors looking for a property with retail or development potential," says Panayiotis Themistocli of licensed leisure specialists AG&G, who are marketing the property.
"For a start it fronts a roundabout just 1.5 miles from the A13, providing easy access to central London and the M25, and it's also within easy walking distance of Dagenham East Underground station, which is just 30 minutes from the City. Then there's the outside space, which includes a trade garden and parking for 25 cars – the whole site covers around 2,380 square metres (25,610 square feet). And, as if that wasn't enough, it comes with agreements generating income of about £13,500 a year. There really is a lot to be bullish about with this property."
The Bull has a traditional, open-plan trading area with an L-shaped bar, carpeting, customer WCs and a single-storey extension to the rear. Upstairs is used as residential accommodation.
The pub is in a predominantly residential area on Rainham Road South. There has been a pub called the Bull on roughly the same site since at least 1726 – although, back then, the road was known as Bull Street, after the premises. The Bull was later rebuilt – the present building is slightly to the south of the original. It is neither listed or in a conservation area and is currently licensed to midnight seven days of the week.
Seeking unconditional offers for the freehold interest with vacant possession.  VAT may be payable in addition.
For further information, contact Panayiotis Themistocli on 020 7836 7826 or e-mail pthemistocli@agg.uk.com