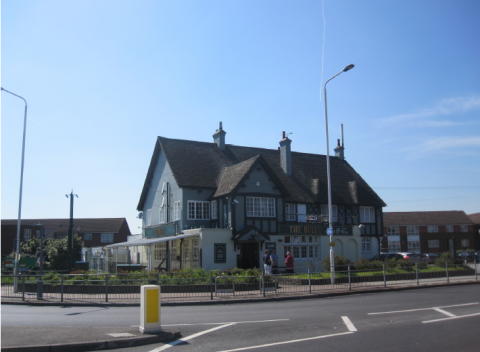 Bull market for Dagenham pub
As an investment, the Bull in Dagenham has a lot to recommend it – a large site of circa 0.6 acres and fronts a busy roundabout location.  It also benefits from a telecoms agreement and a shellfish kiosk bringing in additional income. So it's hardly surprising that its freehold attracted eight bids and was sold for in excess of its asking price to an investor.
"The new owner exchanged within 24 hours of receiving the contract – he's bought pubs as an investment before and is keeping the Bull open while he decides the best use for the building," says Panayiotis Themistocli  of licensed leisure agency AG&G, who handled the deal.
"It has a lot to offer as a pub or restaurant and also has retail and development potential – it's close to the A13 and Dagenham East Underground Station, with good access to central London, and occupies a landmark site on Rainham Road South."
For further information, contact Panayiotis Themistocli on 020 7836 7826 or e-mail PT@agg.uk.com