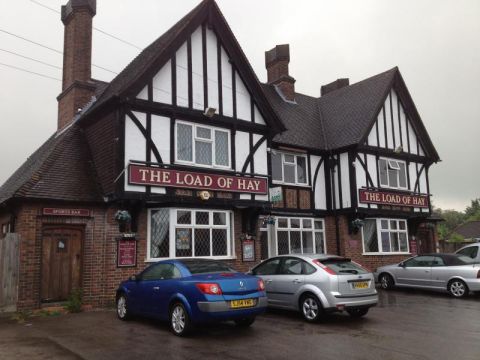 Bidding flies past guide price for pub with a green past
It's become a cliché that a 1930s pub on a decent plot in a thriving suburban area must be destined for redevelopment – but the Load of Hay in Feltham, Middlesex, proves that it isn't always inevitable.
After strong interest and competitive bidding from developers, which saw it sell for above the guide price of £600,000 in a deal brokered by licensed leisure specialists AG&G, it will continue as a pub, with an emphasis on food. The new owner is a restaurateur/pub operator.
The two storey building occupies a 1,126 square metre plot, with a trade garden and car parking as well as three interlinked trade areas and ample accommodation.
It certainly has an ideal catchment area. Less than three miles from Heathrow – most local people work there and many businesses serve the airport – Feltham also has strong hi-tech industries and good transport links to central London.
Popular with families, the area's history as a market gardening centre (there is even a pea named the Feltham First, which was first grown there) means it is remarkably green, with three rivers and a country park, while one of the capital's earliest airports has become the London Air Park.  Its schools have a good reputation – Britain's most successful track sportsman, the Olympic gold medallist Mo Farrer was educated there.
There is even a touch of glamour, as the home of Aston Martin until the 1960s and of Queen's Freddie Mercury and Brain May.
For further information, contact Michael Penfold on 020 7836 7826 or e-mail michael@agg.uk.com