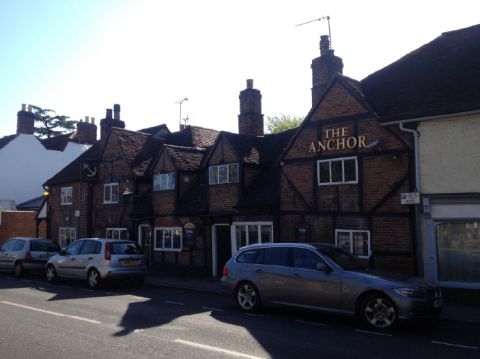 Anchor for a foodie destination
First Heston Blumenthal turned Bray into a fabulous gastro destination (with a little help from licensed leisure specialists AG&G, who sold him the Hind's Head to add to his world-famous Fat Duck restaurant). Now Steve and Serina Drake, of Drake's Michelin-starred restaurant in Ripley, Surrey, are doing the same for his historic village.
They are part of a consortium that has just bought the picturesque Anchor in Ripley High Street off an asking price of £600,000, in a deal handled by AG&G. It will become an upmarket village pub to complement his award-winning fine dining restaurant.
"The Anchor will be a completely separate business from Drake's," says Steve. "We do not intend to create a gastro pub – rather a friendly, very special and relaxed, family-oriented village pub serving simple but creative pub food, together with good ales and a range of interesting wines, all at very affordable prices. We have some great suppliers that we have been working with for years to get amazing local and regional products, so it is a very exciting project for us all."
The building will undergo a simple refurbishment and should be open within the next month. It also offers on-site staff accommodation that can be used by both businesses.
"Ripley is at the heart of the affluent Surrey commuter belt, close to the Royal Horticultural Society gardens at Wisley and close to junction 10 of the M25 – it couldn't be more ideal for a food-led pub from a culinary star, especially as the High Street is already a hub for bars and restaurants," adds Michael Penfold of AG&G.