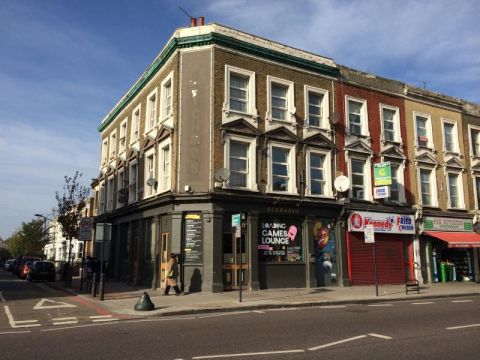 AG&G take centre stage in off-market deal
The Waterloo Bar and Kitchen is stepping into the limelight – it's been sold for more than £2 million by licensed leisure specialists AG&G in an off-market deal to its neighbour, the world-famous Old Vic theatre.
"We previously sold the freehold back in 2004," says AG&G director Anthony Alder. "Despite the dramatic purchase price, the Old Vic regards the acquisition as a way to bring more flexibility to its business repertoire rather than a move into catering and the current management will continue running the restaurant."
On Waterloo Road, just a couple of minutes walk from Waterloo mainline station and immediately behind the Old Vic, the Waterloo Bar and Kitchen has been working to raise the area's reputation for quality restaurants. It currently focuses on the pre- and post-theatre crowd, along with other discerning London diners.
The Old Vic is one of the capital's most famous theatres. It first opened its doors in 1818 as the Royal Coburg, after the recently-married Prince Leopold of Saxe-Coburg and Princess Charlotte of Wales – the daughter of George IV and then heir to the throne. It was built for the grand sum of £12,000.
It has became synonymous with the UK's best creative talent, from Lord Olivier and knights John Gielgud and Ralph Richardson to dames Maggie Smith and Judi Dench – a role it continues to play today under the artistic directorship of Kevin Spacey.
For further information, contact Anthony Alder on 020 7836 7826 or e-mail aalder@agg.uk.com