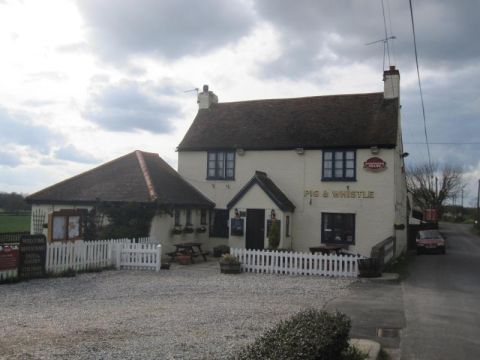 Whistling up a rural idyll
The perfect English village has a green, a church, a thriving local community – and a picturesque pub. Smealey, near Chelmsford, is that village and The Pig and Whistle is that pub – now for sale through licensed leisure specialists AG&G.
The mid-19th century building has beautiful views over open farmland, 25 car parking spaces, a private garden (complete with shed) and three bed accommodation above the ground floor bar and restaurant. There's even a white-painted picket fence.
"If you've ever wanted to buy into rural tranquillity, the Pig and Whistle is what you've been dreaming of," says AG&G's Panayiotis Themistocli. "It's only four miles from the centre of Chelmsford and, with a commercial kitchen in place, would make a wonderful destination pub/restaurant.
"But it's hard to look at this pretty building and its lovely surroundings without wondering whether it would be possible to convert it into a country home – and with an asking price of £350,000 for the freehold, it represents good value in a popular area. All you need is planning permission and the roses round the door."
For more information, contact Panayiotis Themistocli on 020 7836 7826, e-mail pthemistocli@agg.uk.com.