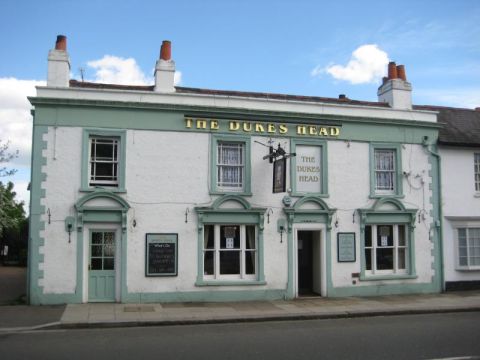 A right royal pub in Hampton
It's not every pub that partly sits on royal land but The Dukes Head in Hampton, Middlesex, is one of them.
"The royal land is a roughly 16-foot wide strip at the bottom of the trade garden because The Dukes Head backs onto Royal Bushy Park," says AG&G director James Grimes, who is marketing the freehold at £450,000 + VAT.
"The original idea was that any deer leaping over a royal park fence or hedge should remain on royal land because they are royal property, so a perimeter area around every royal park is Free Board.
"You're not allowed to build on it without explicit permission, royal parks' staff can come in to maintain the border and a small annual fee – £35.70 for the first eight metres' length plus £3.12 for extra metres – is payable for use of the land, which goes towards park upkeep."
The pub has been on the site since the 1870s and is located on the High Street, in the middle of an affluent suburb between Twickenham and Teddington. Hampton railway station is just a mile away and Fullwell rail station a little further.
On a site of some 3,100 square feet, the ground floor of the 1,700 square foot building contains a partly compartmentalised trade area with a central U-shaped servery. A function room is to the side, along with a trade kitchen.
Upstairs, there are three double bedrooms, one en-suite, a living room, bathroom and kitchen. If you fancy a long walk, a public footpath to the side of the pub takes you straight into Royal Bushy Park.
For more information, contact James Grimes on 020 7836 7826, e-mail jgrimes@agg.uk.com.