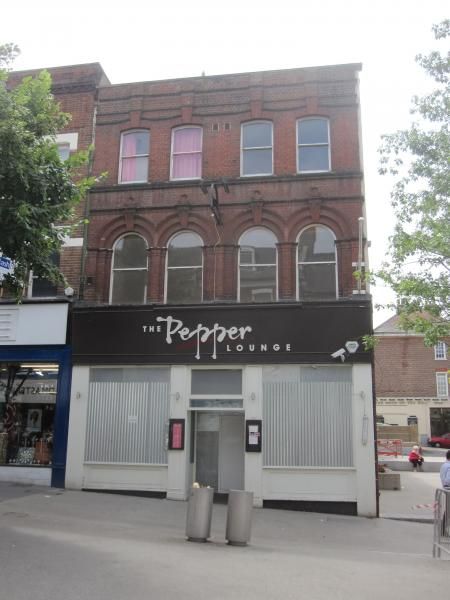 Pepper Lounge gives new tenant a warm feeling
Red hot restaurant-bars in busy town centre locations are the spice of life for pub-trade entrepreneurs – so it's not surprising that Sutton's Pepper Lounge has been snapped up by a local operator keen to make the most of its potential.
"The new tenant knew a good opportunity when he saw it and has taken on the ground floor trading area of the premises," says Anthony Alder of licensed leisure specialists AG&G, who acted for head lessee Spirit Group.
"As well as a floor area of 3,400 square feet (315.9 square metres), he is getting a fully-fitted pizza kitchen and the possibility of introducing an al fresco seating area in front of the bar in Sutton's main pedestrianised shopping area. So he's pretty fired up about getting his hands on it."
The Pepper Lounge is a three-storey corner property in the Surrey town's High Street and is surrounded by high-footfall retail and entertainment outlets, such as All Bar One, O'Neill's, Waterstones, Maplin and TK Maxx. Its residential upper floors are not part of the underlease, which has been granted at a rent of £55,000 per annum.
For more information, contact Anthony Alder on 020 7836 7826, e-mail aalder@agg.uk.com or media@agg.uk.com.