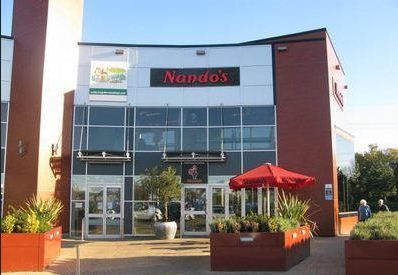 Nando's save £580,000 in rating challenges
In the current climate, every penny counts and a cash saving of almost £600,000 split between two restaurants is more than welcome – which is what AG&G's Anthony Alder has delivered in reduced business rates at Nando's sites in London and Birmingham.
The rateable value for the Nandos restaurant at The Fort in Birmingham has been slashed from £213,000 to £103,000 a year. At the Nandos in One New Change (St Pauls) in the City of London, the rateable value has more than  halved from £287,500 to £126,000.  The actual rate payable is approximately 45 pence in the pound, which means the annual rates payable for each restaurant has been substantially reduced.
 "One New Change opened with great expectations in October 2010 and this was reflected in the exuberant values placed on the entire scheme by the valuation officer of the Inland Revenue. After extensive consultation, the valuation officer has now realised that these values were excessive and has agreed to reduce the values across the scheme. Elsewhere, tough trading conditions and authorities determined to raise every possible penny make rating challenges very topical," says Anthony. "Business rates are a major overhead for any business and need to be contained.  This shows that specialist advice and support can lead to substantial savings and make the effort of a challenge well worth while."
For more information, contact Anthony Alder on 020 7836 7826, e-mail aalder@agg.uk.com.