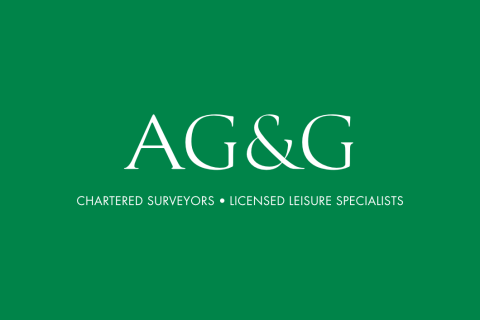 Six pubs with potential would like to meet investors
A pub that is surplus to requirements to one owner can be the opportunity of a lifetime to another – and licensed leisure specialists AG&G have six such properties ready to be talent-spotted by sharp-eyed investors.
"These pubs are a mixed bag, with locations ranging from inner London to the Home Counties. But one thing they all have in common is that they have real potential for the right buyer," says AG&G's David Gooderham.
Almost certainly the oldest of the bunch, The White Hart in Old Woking, Surrey, evolved from a 16th century brewery and has inglenook fireplaces, beams, a rear garden plus a riverside location in a conservation area. The two-storey detached building is on a site of approximately 2,588 square metres (27,857 square feet), including a 30-space car park. Its freehold is for sale at £550,000.
The Victoria on Ewell Road, Surbiton – the self-proclaimed capital of suburbia – is an entirely different proposition. The two-storey property comprises two-bed living accommodation over a trade area and beer cellar, with the added extra of a single-storey outbuilding with four bedrooms. The freehold pub is in the Oak Hill conservation area just half a mile from Surbiton mainline station. It is being offered at £600,000.
The Gun Tavern, Croydon, is another suburban pub with potential. On a busy retail pitch in Church Street, it is within easy reach of mainline rail stations, trams and Croydon's popular shopping centres. The three-storey building includes three-bed self-contained living accommodation on the first floor and three more bedrooms on the second floor. There is also a rear courtyard trade garden. The freehold property, which has a total site area of approximately 429 square metres (4,623 square feet), is being marketed at £525,000.
If East London is more to your liking, try the imposing Duke of Fife in E7 for size – the freehold asking price is £600,000. The handsome Grade II-listed corner property features a trade area plus function room with stage on the ground floor and seven-bed living accommodation spread over the first and second storeys. Upton Park tube station is within walking distance and the building has a footprint of around 360 square metres (3,874 square feet), with an additional 230 square metre (2,475 square foot) patio garden to the side.
The Ivy House in Peckham is another inner London pub that's more than just a boozer. Licensed until 2am on Saturday nights, it has two bar areas and a function room with curtained stage – features that helped it to achieve 12th place in Elle magazine's 25 Best Bars Guide last year. It's big, with 10-bed living accommodation on its upper two floors, and is located in a residential area on a site of approximately 564 square metres (6,080 square feet), including front forecourt and rear yard. The Ivy House is for sale freehold at £700,000.
Last up is The Gladstone on Wilcox Road, Vauxhall. This detached, freehold property has two linked bar areas over a cellar area and two-bed living accommodation with a small terrace on the first floor plus two more bedrooms on the second floor. The Gladstone is in a mixed retail and residential area, close to a Sainsbury's supermarket and about half a mile from Vauxhall station. It is being offered at £700,000.
Final and best offers are required by Friday 29 July for all these properties.
For more information, contact David Gooderham on 020 7836 7826, e-mail dgooderham@agg.uk.com.