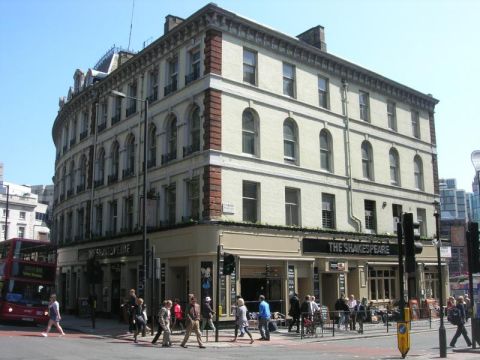 Shakespeare's rent uplift is an ode to experience
If you are a pub freeholder, achieving an overnight rent increase of almost 50 per cent is the stuff that dreams are made of. The fantasy became reality for London Underground Transport when they brought in licensed leisure specialists AG&G to conduct a rent review of The Shakespeare, a substantial corner property close to London's Victoria Station.
Using his extensive knowledge of trading and rental values in landmark London pubs, AG&G's Anthony Alder secured a rise rent on The Shakespeare from £199,500 to £299,000 per annum. The new rental applies for the next seven years.
"William Shakespeare once said that 'Experience is a jewel' and he was certainly right in this case," he says.
"In the past we have dealt with rent reviews on many flagship London pubs, such as the Punch and Judy in Covent Garden, The Brewmaster in Leicester Square and The Ship in Wardour Street. And we were able to put this experience to good use for the landlord by securing a substantial uplift."
For more information, contact Anthony Alder on 020 7836 7826, e-mail aalder@agg.uk.com or media@agg.uk.com.