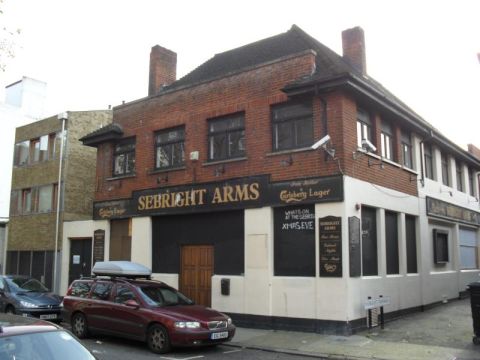 Sebright Arms buyer gets his bird
The purchaser's new venture may be named for the coat of arms of the aristocratic Sebright family, which gave its name to a breed of bantam, but the new owner of Bethnall Green's Sebright Arms pub is no lightweight.
The established operator had to fork out more than the £795,000 guide price to secure the traditional East End boozer, which he intends to return to its former glory, according to licensed leisure specialists AG&G.
"The Sebright Arms is a substantial property that's within shouting distance of fashionable Hoxton and Shoreditch, so redevelopment was a possibility. But I'm sure local drinkers will be pleased that it is continuing as a traditional pub," says AG&G director David Gooderham, who dealt with the sale.
"So many East London pubs have been sold for alternative use in the past 20 years that I think the area is in danger of running short. But this goes some way to redressing the balance."
The pub, which is close to both Cambridge Heath railway station and Bethnal Green underground, has an open-plan, split level ground floor and a self-contained, five bed apartment on the first floor. There is also a former trade area in the basement, along with WCs, a beer cellar and storage. Outside is a forecourt trade area.
Sir John Saunders Sebright, the seventh Sebright Baronet and a member of parliament for Hertfordshire, was a poultry enthusiast and breeder who developed the Sebright bantam. His writings on animal husbandry helped Darwin form his theory of evolution.
For more information, contact David Gooderham on 020 7836 7826, e-mail dgooderham@agg.uk.com or media@agg.uk.com