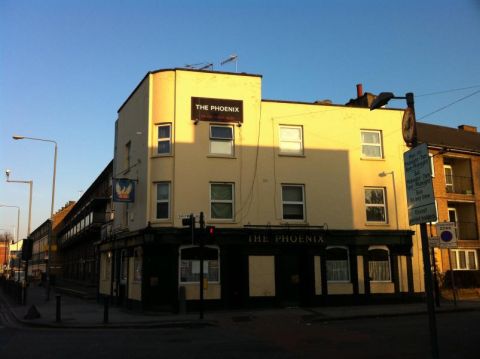 New owner flies off with The Phoenix
Its days of offering the residents of Poplar a good old-fashioned Cockney knees-up are almost certainly over but The Phoenix pub on East India Dock Road is set to rise again under new ownership.
The freehold of the East End corner pub recently changed hands for in excess of its guide price of £400,000 – according to licensed leisure specialists AG&G.
"As a three-storey property in a highly-populated area close to Canary Wharf and with nearby rail links into central London, The Phoenix proved highly attractive to potential investors. The new owner is planning to take full advantage of its desirable location by letting the ground floor and basement as a lock-up unit, with separate residential accommodation above," explains AG&G's Michael Penfold, who handled the sale.
"It's a further indication that the centre of gravity of the London pub market is moving eastwards, encouraged by the substantial investment in London 2012."
The Phoenix has graced the junction with Saltwell Street from at least 1869. As well as a building footprint of around 85 square metres (924 square feet), it offers its new owner the unusual benefit of approximately £5,000 a year income from an illuminated poster panel on the side wall.
For more information, contact Michael Penfold on 020 7836 7826, e-mail michael@agg.uk.com.