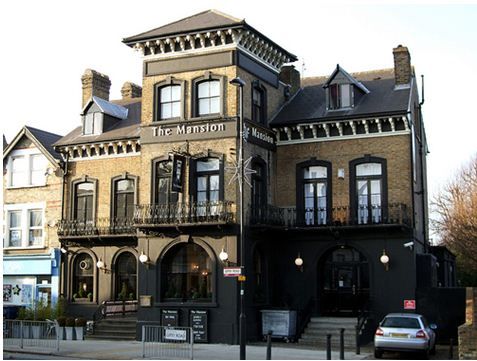 The Mansion changes hands for a princely sum
When a pub's name is changed to The Mansion you can tell it's going places – and that's certainly the case with Gipsy Hill's most grandly-titled boozer, which has just changed hands for more than £1.5 million.
Once the plain old Paxton, in recent years The Mansion has been reinvented – and redecorated – to become one of SE27's premier gastro pubs. With its imposing Gothic-style exterior, antique-shop chic interior and big garden, it attracts a discerning crowd of young professionals from the surrounding area and beyond – which is why it caught the eye of the Capital Pub Company.
"As a landmark pub with a reputation for individuality and quality, The Mansion will fit very neatly into Capital's portfolio of unbranded free houses," says James Grimes of licensed leisure specialists AG&G, who acquired The Mansion on behalf of the group.
"It shows there is still a healthy market for pubs that can carve out a suitable niche in the community, which in this case is affluent young locals looking for a stylish place to eat, relax and generally enjoy their downtime. With the additional investment that Capital plans, The Mansion should become one of south-east London's premier destination gastro pubs."
The Mansion, which was bought from a private vendor, is a substantial three-storey property on Gipsy Road, close to Norwood Park. Capital Pub Company operates a growing collection of traditional free houses, which are unthemed to maintain their individuality.
For more information, contact James Grimes on 020 7836 7826, e-mail jgrimes@agg.uk.com or media@agg.uk.com.