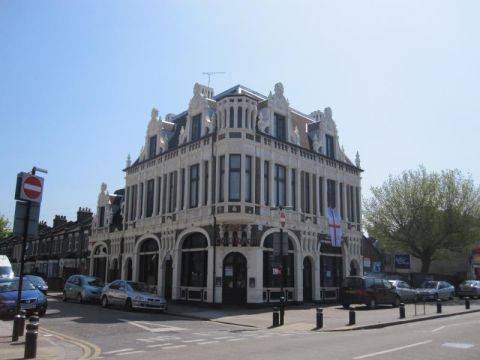 Industrious buyer secures his grand prize
One of the Duke of Fife's family mottos is Virtute et opera, meaning by virtue and industry – which became rather apt when the East London pub of the same name was put up for sale.
"We had strong interest from a couple of potential buyers in particular. One was so keen not to be beaten to the prize that his offer was accepted one evening and contracts exchanged the following morning – just three hours after the solicitors received the sale pack," says James Grimes of licensed leisure specialists AG&G, who marketed the property.
The Duke of Fife is a handsome, Grade II-listed corner property in Newham, E7, within walking distance of Upton Park tube station. As well as a trade area and function room on the ground floor it has seven-bed living accommodation spread over the first and second storeys.
With a generous building footprint of around 360 square metres (3,874 square feet) and an additional 230 square metre (2,475 square foot) of patio garden to the side, the freehold commanded a selling price in the region of £700,000
For more information, contact James Grimes on 020 7836 7826, e-mail jgrimes@agg.uk.com or media@agg.uk.com.